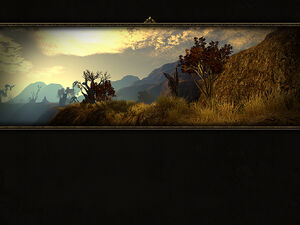 In this land you are leading a party of your heroes only. Your opponents are mainly Lizards and Demons so you shouldn't have any problems (if you don't charge frontally too strong group of monsters). But there are two exceptions: mighty Grozira and Maugron. Grozira is a huge lizard, extremely invulnerable to hits. To kill her you have to attack frontally and use a lot of spells and special skills. Be prepared for healing and resurrecting your heroes. Clues how to defeat Maugron are given later in the solution.
Ad blocker interference detected!
Wikia is a free-to-use site that makes money from advertising. We have a modified experience for viewers using ad blockers

Wikia is not accessible if you've made further modifications. Remove the custom ad blocker rule(s) and the page will load as expected.